Benefits of our online programs

International Accreditation
Completion of certain courses is a compulsory part of our JCI accreditation. To maintain our prestigious accreditation, it is important you undertake the course appropriate to your role.

CPD Points
Online courses that support healthcare professionals to be qualified and competent. When a course is successfully completed, learners print a Certificate of Completion and gain CPD points.

Quality Learning
A new and innovative way to deliver online courses to HMC staff, healthcare professionals and individual practitioners.
Our training is designed to provide the skills in a practical approach.

Online Programs
Explore each of the Programs below to see the available courses.
Celia Almeda
Head Nurse
The teamwork and the exchange of information was a good example and I will apply the knowledge in my rotation. The course will help me to be more involved in patient care and to be an effective team member in our multi-disciplinary team.

Mohammed Al Hitmi
Diabetes Educator
The course is precise, and it gives additional knowledge regarding the updates on how to handle patients with diabetes. I most enjoyed, the interactive Q&A and the scenarios. I will apply everything I learned in the course to improve my patient care.
Ahmed Abdulrashid
Senior Consultant
I will stimulate the teamwork of our MICU for a better performance of doctors and nurses, addressing better decision-making for all the patients. The course is well structured and it provides specific information regarding the ​MICU system orientation.
Jennie Roberts
Office Manager
The World of Hospitality course helped me recognise and apply the hospitality values and customer care service standards into my everyday work. I've enriched my knowledge on how to have a positive impact on others by following these standards.
Dr. Abdullatif Al Khal

Deputy Chief Medical Officer and
Director of Medical Education

Hamad International Training Center (HITC) provides essential support services that are key to Hamad Medical Corporation's scientific and academic activities. HITC's vision and mission are based on improving and contributing to, the nation's overall health through the provision of quality training in trauma management, disaster management and resuscitation.
Hamad International Training Center prides itself by being the first of its kind in the Middle East. Since its inception, many healthcare professionals from Hamad Medical Corporation, other Public Health sectors and the private health sector have undertaken training courses organized by HITC.

Dr. Khalid Abdulnoor

father of hitc's elearning healthcare training
Senior Consultant
emergency medicine

Mr. AbdulHakeem Saif
Acting director of hitc
and Director of Healthcare training services

Overseeing the HITC's business operations, financial management activities, training development, and new ventures. Supervising, guiding, and delegating Assistant Directors in their duties. Ensuring training center policies and legal guidelines are clearly communicated. Assessing, managing, and resolving problematic developments and situations.
Providing support and ongoing development for HITC internal and external workforce.

Dr. Rahma Salim

assistant director for clinical professional programs development
Consultant emergency medicine
Responsible for design, development, operation, and assessment clinical skills of the courses provided at HITC.

Mr. Andreas Apostolopoulos
Assistant Director of Healthcare elearning
Responsible for managing and coordinating the design and development of all eLearning and blended learning projects and activities as well as the management and administration of the eTaleem, HMC's new LMS with over 55,000 users.
Dr. Sonia Fernades
acting ASSISTANT DIRECTOR quality and performance

Responsible for ensuring that training activities meet or exceed training standards either by the International / National course rules and regulations of accrediting/licensing bodies.

Mr. John Tobin
assistant director resuscitation
Responsible for the design, delivery and monitoring of resuscitation protocols, and training, for HMC. The collaboration on organizational and National initiatives for the strategic, operational, and professional development of the resuscitation services.
Ms. Lolwa Saeed Al-Mohannadi
hitc - allied health professionals training program lead
Responsible for ensuring a centralized allied health education service providing educational support and expertise to all Allied Health Departments at HMC.
Dr. Mahmoud Ahmed Younis
Assistant Director of Health promotion & community engagement
Responsible for the development of wide range of approaches and activities to improving health of the people, communities and populations in Qatar including developing the design, delivery and overseeing of specific health-promoting projects and campaigns.
About Us
The Hamad International Training Center (HITC) at Hamad Medical Corporation provides opportunities for physicians, nurses, and paramedics to continue their professional and personal development.
HITC
helps learners to improve their competence and skills in order to provide the highest standards of patient care, using the latest knowledge, theories and technology.
HITC also provides opportunities for other institutions and members of the public to participate in courses and events that raise public awareness.
Our facilities offer high quality learning, teaching and research spaces to better meet the needs of students, academics and researchers.

We are

an ambitious and collaborative institution that seeks to equip our healthcare professionals with the skills they'll need in an increasingly disrupted and challenged world. We are transforming the student experience we offer to our 55,000 users across all public and private healthcare facilities in Qatar and we place a premium on the international and national accreditation of our various professional certificates.
support healthcare professionals to be qualified and competent to deliver the safest, most effective and most compassionate care to each and every one of our patients.
They support different styles of learning for multi-professional groups, with a wide range of interactive video, real case scenarios, learning interactivities and tests. In addition, they are based on the latest developments in learning as well as the latest guidelines and quality standards in healthcare.
Completion of certain courses is a compulsory part of our JCI accreditation. When a course is successfully completed, staff will be able to print a Certificate of Completion and gain CPD points.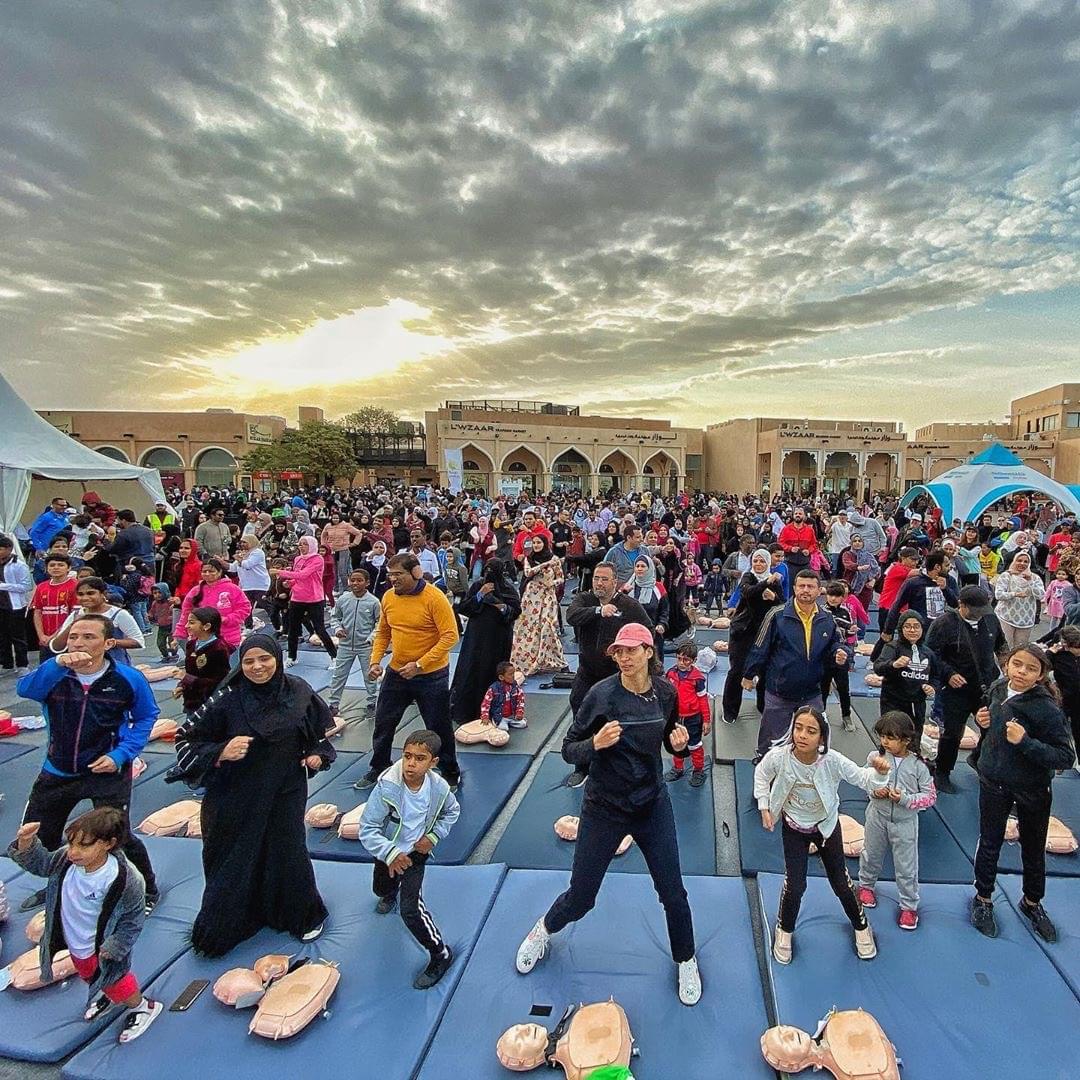 Follow us
Find out about our new courses, webinars, learning technology news and more ...